Diana Matteucci, RMT
REGISTERED MASSAGE THERAPIST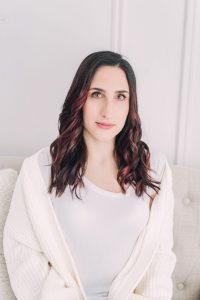 My name is Diana Matteucci and I'm a graduate of Everest College in Hamilton, 2012. I am a member of the Registered Massage Therapists Association of Ontario and in good standings with The College of Massage Therapists of Ontario. The majority of my practice is in a clinic setting treating clients suffering from a multitude of issues such as: neck, back, shoulder, elbow and wrist pain associated with prolonged computer work.
I work with my clients to increase their range of motion and relieve short and long term pain. My training includes Swedish massage, lymphatic drainage, myofascial release, PNF stretching, trigger point therapy and Deep tissue massage. I am also trained in Ultrasound and electrotherapy incorporating both modalities into treatment plans to aid in recovery.
I understand how important it is for my clients to have a fast recovery and get back to their daily productive lives pain free.
---
Joseph Wilson, RMT
REGISTERED MASSAGE THERAPIST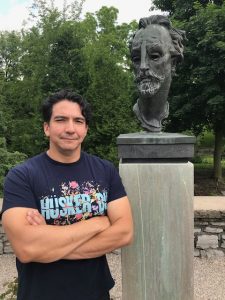 My name is Joseph Wilson, and I have been a Registered Massage Therapist since 2007.
Over the course of my career I have developed a way of working that is influenced by martial arts, strength & conditioning training, running and Yoga.  Massage therapy is an excellent compliment to all of these activities, both for muscle & joint health and injury rehabilitation.
I also provide treatment for the discomfort of pregnancy, migraines, sudden low back & neck spasms, and high-stress lifestyles.
You can see me here at our massage clinic, or I am available for in-home appointments in the Stoney Creek-Hamilton-Burlington-Oakville area.  Please call 905-467-9785 for details or to book an appointment.